Power Over Ethernet
The intelligent connectivity solution from Williams.
Harnessing Power over Ethernet technology with energy-efficient LED fixtures, Williams provides a simple and reliable networked lighting solution.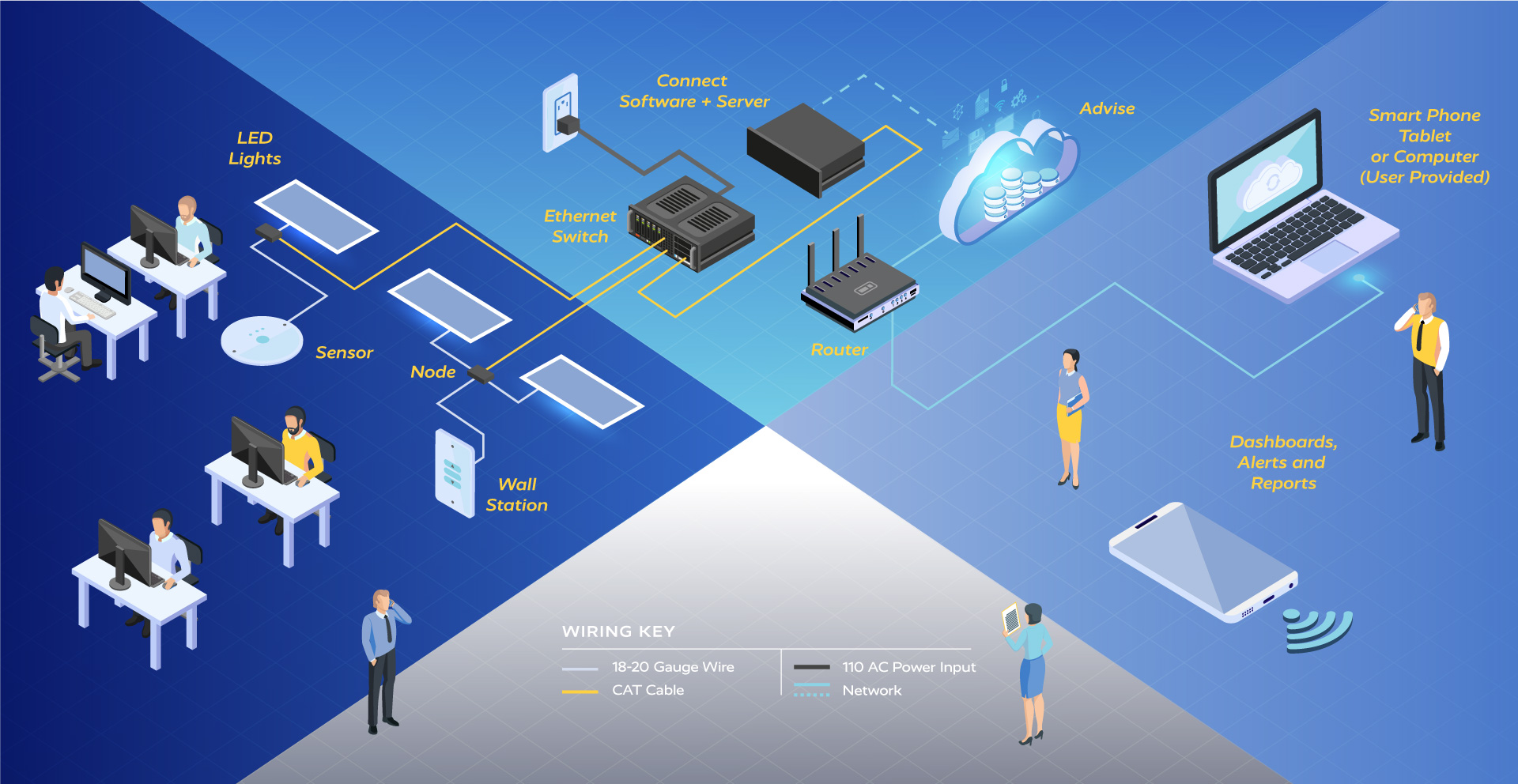 Connect
With Connect, commissioning is fast & simple. Group lights by zone and assign lights to wall stations and sensors with ease.
Advise
Advise provides reports, alerts, and dashboards with real-time gauges and historical trends to better understand your building.
Power & Control
The switch connects to the light nodes by way of an ethernet cable, enabling the transfer of power and data in one cable.
Enabling Smart Devices
Our light node offers a quick connection to PoE-ready luminaires.
Intuitive Lighting Control
Access system user software from any web-enabled device.